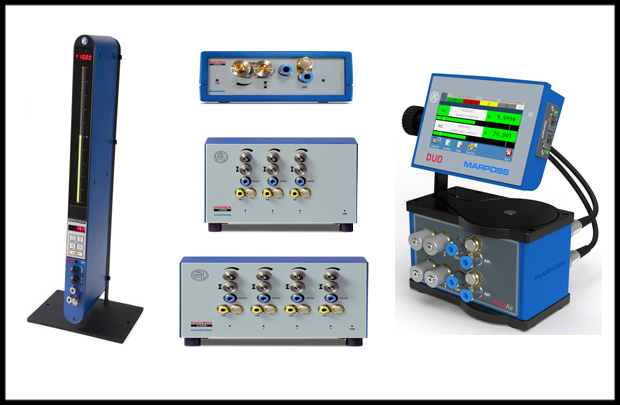 Marposs Air Gaging Products
E4N Microprocessor column Is designed to display dimensional and geometrical measurements, in either static or dynamic elaboration. The measurement value is displayed in either an analog way or a digital way
Easy Box U1Air / U3Air / U4Air Features a A/E converter and can connect a pneumatic gauge such as a bore gauge or a ring gauge. The adjustable zeroing and sensitivity controls makes the U1Air / U3Air / U4Air very flexible and easy to use, and allow connection of any kind of pneumatic gauges.
Duo AirTM is an interface box for easy and economical management of a wide range of air gages. It can be supplied with one or two analog air-to-electronics converters with adjustable sensitivity and zeroing nozzles.