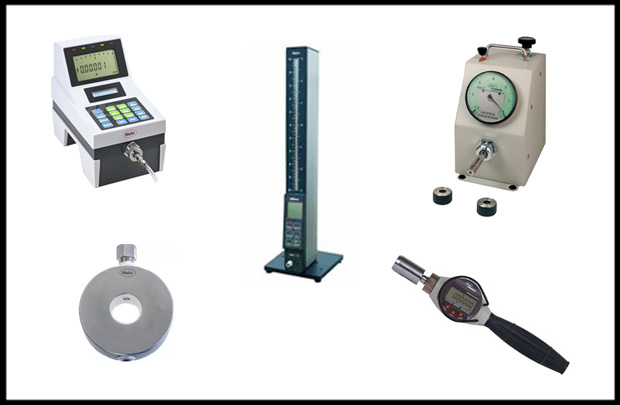 Mahr Air Gaging Products
Millimar 832 Compact length measuring instrument Digital and analog display in one unit. Large, high-contrast digital display of the exact deviation from zero and analog display of measurement-related information
Millimar S Compact column measuring instrument Measuring results can be determined and assessed at a glance. Suitable for measurements with pneumatic measuring equipment. The Milimar S 1840 column measuring instrument offers a wide range of functions for the combined evaluation of signals from static and dynamic measurements. The measuring results are displayed with 101 three-color LEDs. If the programmable warning and tolerance limits are exceeded, the LED segments on the easy-to-read display change color accordingly from green to yellow or red.
Dimensionair air gages (single or dual master system) Can be operated with regular workshop compressed air (3-10 bar). Internal pressure regulators and differential pressure gages guarantee optimum stability over the entire operating range.
Mahr / Mahr Federal nozzle ring gages have a large clearance tolerance, making them easier to insert into the bore to be measured and allowing a greater measuring range
Millimar µDimensionair®II No other pneumatic measuring system is as versatile as the Dimensionair, which can be used as a hand-held device, a stationary table-top device or even directly on the machine tool. With its IP54 protection rating it is suitable for use in harsh workshop environments. The compressed air flowing out of the measuring equipment removes any contaminations from the testpiece to ensure reliable measuring results.