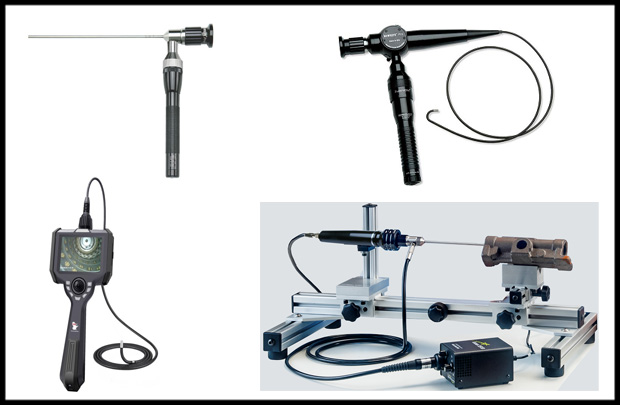 Gradient Lens BoreScope
Hawkeye Rigid Borescope Our rigid borescope & inspection cameras are cost effective and best suited for the inspection of machine parts, welded tubes, and some simpler castings.
Flexible Fiberoptic Borescope The flexible fiberoptic borescope is perfect for curved path use and the complex casting found in cylinder heads, engine blocks, bent tubes, fuel rails, and hydraulic lines.
Hawkeye Video Borescopes Our fully integrated and portable Hawkeye video borescope systems are the best choice when it comes to a reliable, mission critical inspection that uses complex casting and intricate pathways.
Luxxor® Tube Camera (LTC Camera) The New Luxxor LTC Camera attaches to any Hawkeye® Rigid or Flexible Borescope, transforming it into a portable or benchtop video scope.